Dave moved to San Francisco in 1986. (See more in ABOUT DAVE). In 1995, Dave returned to his native Wisconsin, where he first earned his reputation as a top-flight axeman.
Determined to find the hottest young players he could find, he hooked up with Craig Neuser (right) on bass and vocals. The newest addition to the band is drummer, Spencer Panosh (below).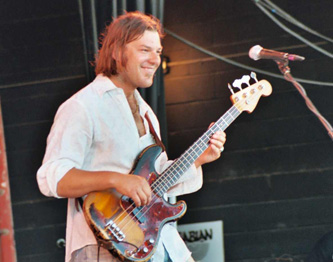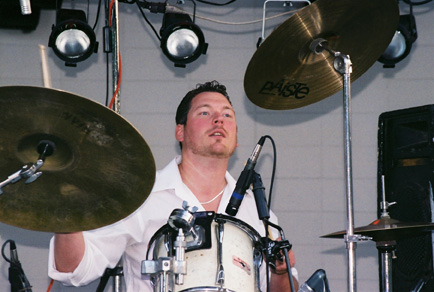 Several of the band's songs have been used on the popular daytime soap, The Young and the Restless. The show's producer enjoyed their music so much, he requested that they appear on an upcoming show. The show aired February 24th and 25th, 2000. They appeared as themselves.
The trio, simply called The Dave Steffen Band, packs a live punch which gets the crowd on its feet every time.